Testimonials
We've helped individuals, teams and leaders for over 15 years.
Here's what they have to say…
"Highly enjoyable, useful and perfectly judged. Heart-warming as well as beneficial."
Executive Chairman, Oxford Investment Opportunities Network (OION)
"You can't change behaviour in 90 minutes right! Well, following our excellent online workshops with Robin I would say you most definitely can. All of my team have taken on board the extremely practical hints and tips they learned and our video communications both internally and externally have significantly improved as a consequence. I highly recommend this workshop to any organization where communicating via video call has become the new norm."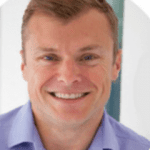 Executive Director, Connor
"Robin made a significant difference to the quality of our presentations. His training was delivered with humour and personality with a long lasting impact."
"Robin is a highly skilled coach; he's great fun with natural warmth. He has plenty of practical advice (often delivered through fascinating & funny stories). He really helped me rethink how I talk about myself and how best to articulate what I want to do next. Thank you Robin!"
CEO / COO, Media, Digital, Communications
"Insightful and a welcome dose of good fun!  Our ability to connect has improved as a result of the simple techniques that Robin shared with us during the session. Thanks Robin!"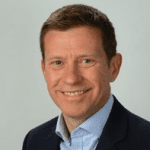 "Robin is inspirational and infectious."
Chairman, Woolley & Wallis
"Robin is a fantastic person to work with. Beyond his exceptional communication skills which he visibly loves to transmit, his unrivaled active listening capabilities make him give always striking advice. His constant care and frequent follow-up also make everything even more efficient. Should you have the opportunity to collaborate with Robin, you certainly will be more than satisfied!"
Transformation & Technology Director, HEINEKEN France
"I can't remember when I last learned so much, that was so useful in so little time and so enjoyably!"
Executive Director, Friends of the Earth
"Robin is an engrossing speaker: simple, clear and remarkably effective."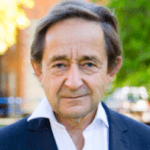 Vice-Chancellor, University of Buckingham
"Robin hosted a tremendous "New Normal" session with the Cibus Fund team. He broke the ice brilliantly, kept the pace and made it interesting, educational and, above all, fun!  Two thumbs up."
"Personalised, focused and remarkably effective"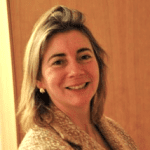 MD, PWM DeuscheBank London
"Every member of staff who has completed a session with Robin has improved their skills considerably. Highly, highly recommended."
President, Cannes Lions International Festival of Creativity
"Robin is engaging, entertaining and full of practical advice. Highly recommended!"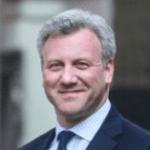 "Any leader in any field will benefit from a session with Robin, he's brilliant."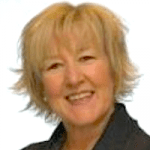 Co Founder/MD, Global Leaders Academy
"Robin has wit, charm and professionalism. The auctioneers loved it!"
Chairman, Christie's, Europe
"Practical insights, tools, personal energy and humour. A safe and supportive environment for even the most nervous of aspiring presenters."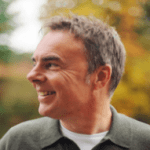 Communications Manager, CAP
"Robin draws the very best out of clients. Highly recommended."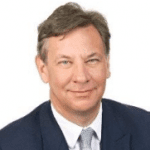 Founder, Firehouse Communications
"Robin is one of the best speakers I have ever heard."
Senior HR Manager, Bank of America
"The best session we've ever had at the LHRC."
Chair, London HR Connection
"Robin has a rare ability to talk to everybody individually – even in a larger group."
Senior Manager, L&D UK, The Walt Disney Company
"The staff loved it. Completely different from anything they'd had before. It was wonderfully refreshing."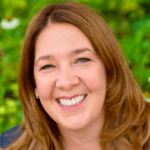 Head, Thomas's Kensington
"The staff were truly inspired by your presentation and very much enjoyed it."
"I can't tell you how much the boys enjoyed themselves over the two days and how impressed the staff were with your Inset session. The feedback from staff was fantastic – lots of buzz in the staff room."
As CEO of a global educational association it is invaluable that Robin has familiarity with the culture of communications across continents. Robin is warm, witty and laser focused on how to make the most of oneself in communicating and connecting. He is simply brilliant!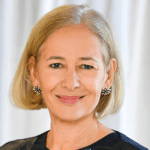 "It was amazing. I really feel great about how the speech went. Thank you again for everything. I have had terrific feedback. It was my time to shine – and I did! Thank you."
"Robin has given my team confidence, building on their own individual styles with surprisingly rapid results."
"Robin's rare combination of experience, intelligence and humour was inspiring."
Founding Director, Prospero World
"Thank you for such a successful course for our Year 8 boys. I asked them for feedback and they were unanimous in their enthusiasm."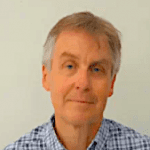 "I recommend Robin to anyone who wants to up their game in communications."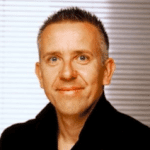 "Robin has a great ability to build empathy very quickly."
"If you are looking to be a more effective communicator in your personal or professional life, this is for you. All my staff found it rewarding and enjoyable, even those who don't usually enjoy active participation."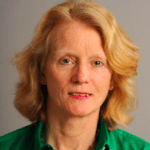 Head, James Allen's Prep School